Welcome to one of North Kansas City's newest and nicest townhome communities. The Townhomes of Green Hills are ideal for residents that are looking for a serene and peaceful way of life while still being only minutes away from some of North Kansas City's finest dining and entertainment offerings. We offer multiple floor plan options with all units delivering stainless appliances, granite counters, and fireplaces to help keep cozy during those cold winter months.
Our management staff pride themselves on providing our residents the most pleasant living and customer service experiences available. We would greatly the opportunity of earning your business.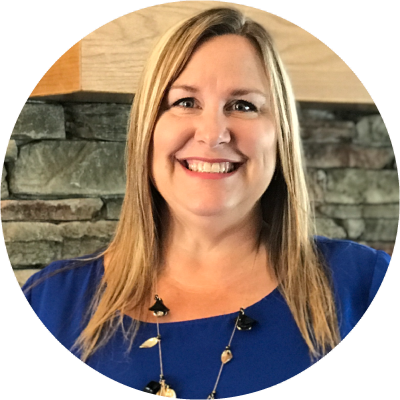 Laura Pyles
COMMUNITY MANAGER
OFFICE HOURS
Monday-Friday: 9:00 AM – 5:30 PM
Saturday and Sunday: Closed
ADDRESS
8881 N Helena Ave
Kansas City, MO 64154
CONTACT INFORMATION
816-835-6640
info@bristile.com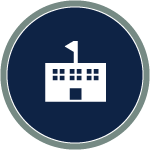 Award-winning
School District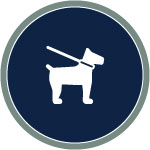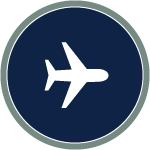 Convenient Airport
Access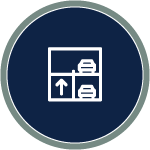 I have been in the Real Estate business for 40 years and find Bristile to be the best management company I have ever dealt with. They are very professional and have tremendous employees at all levels. Bristile is a pleasure to work with. – Richard F., CA
I am an out-of-state investor who purchased 8 townhomes and a single-family home 4 years ago. By far, Bristile is the best of them all. Not only am I beyond happy with them, but so is my CPA. The management of my properties and their accounting procedures are beyond compare to other management firms out there. – Dean O, CA
As a real estate investor and developer, Bristile is by far the most professional, efficient, and honest property management company I have come across. Bristile understands the aspects of the challenges associated with investment properties, and they work to please not only the client, but also the tenants. They are organized, professional, extremely hardworking, and detail oriented. If you're looking for someone to manage your investment, call Bristile. – Chris B, MO
The fact that Bristile Properties has been managing my Tiffany Hills luxury townhomes over a decade speaks volumes. Suffice it to say that the team Aubrey, Jaime and Laura have demonstrated professional property management skills and been very pleasant to deal with. They have actively marketed and retained a high occupancy rate and I fully endorse and recommend Bristile. – Niran J, CA
From the beginning of my investor/resident experience with my Stone Creek Village and Bristle team, I've been very impressed! The leadership, professionalism, responsiveness, and communication on all needs or questions has been exemplary. Thanks to Julie LaPorte and the entire Bristle team for taking the genuine prideful care of the property serious while providing "Next Level Service" to go with it! We're in great hands here! – Don B, TX
Bristile has managed 3 of my properties for 10+ years. I utilize different companies in different states and without a doubt, they are my best property manager. They are a wonderful team, extremely responsive and communicate extremely well. They also take a pro-active and strategic approach to increasing the rents and the overall value of the properties. – Steve R, CA
Bristle Properties has done the most excellent job in carrying out all property management requirements for us, as a Stone Creek Village property owner. Quite Frankly, we are truly grateful for the totally committed and focused attention the Bristle Team oversees every day. -California Investor
I live on the West Coast with multiple investment properties in several states. When I acquired my properties in Austin and San Antonio almost 10 years ago, I turned to my personal real estate consultant for a referral to find the best property manager in the area as a part of my due diligence and this is how I found Bristile. Highly recommended. – Satisfied Investor, CA
I know a quite few property management companies and all the property managers (in the multiple states) I use are excellent because I did my homework, but Bristile's is by far the best among them in every aspect of property management and I must give credit to its exceptionally professional management (especially Aubrey, Jaime and Lori). They run a really tight ship and the result is extremely satisfied customer like myself. Their team members are also always courteous, creative, honest, trustworthy and most importantly admirably competent. – Masako R, CA
Bristile has been managing our property for over 10 years and they have done an awesome job. We have found everyone in the office to be honest, professional, courteous, cost-conscious, and responsive. Very few issues have arisen but on those rare occasions, the team has been able to quickly resolve them. Being out of state, it's comforting to know that Bristile is overseeing our property. – Jeff C, CA
The property management business is a hard business to run. You must balance expectations on both sides, from tenants and owners. They have always maintained a professional staff that has been a pleasure to work with and quick in communicating any issue that needed my immediate attention. They also have contacts with good local contractors that have responded quickly and fixed problems at reasonable cost. Bristile has been great to work with. They have been the partner I have trusted with my property for the past decade. – Steve B, CA
The property is less than a mile from campus, it's always quiet, the staff is so incredibly nice and helpful and it's affordable! I love living here! – Emily H., Social House Apartments
I love the small atmosphere and the layout of Social House. I also appreciate how all business matters are handled and someone is always there to answer a question! They have made this transition so much easier! – Kylie Jo S., Social House Apartments
I love how friendly all of the staff members are! The renovations are also great! Out of my four years in college, this has been my favorite apartment complex to live at. – Hope S., Social House Apartments
I have absolutely loved living here! The staff is always friendly and accommodating. I only wish Social House was here my freshman year, I would have never lived anywhere else! – Savanah M., Social House Apartments
I highly recommend Social House. I have lived here for about a year and I've never once had any problems. The complex is small which means work orders actually get completed and the manager's office is right in the middle of the complex so he can keep an eye on almost all of the buildings. The manager is great! He knows all of his tenants which helps to keep away unwanted visitors and I personally feel like it is one of the safest apartment complexes in Nacogdoches. Overall, this has been my favorite place to live! – Maikol G., Social House Apartments
OUR NEWSLETTER
Interested in staying connected with Bristile? Sign up to receive information on local market knowledge, investment opportunities and major Bristile milestones.